3D-Design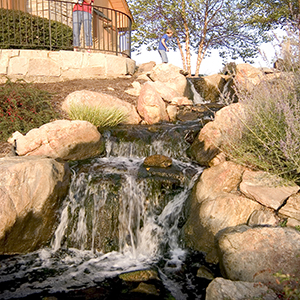 "Giving our clients power over their project is our main objective. Through 3D-Design and rendering, our clients can visually understand their project before execution."
The future of landscape design is here. Our top priority is to give you, our client, the power to visualize and understand what you are creating. We push the elements of design with the latest innovations and materials. When you've decided that your home is not your neighbors and you want your outdoor living space to reflect your own personality and needs, Innovative Outdoor Services is the company to call.
Astonishing landscapes employ the utilization of natural and man-made elements in resourceful, pleasing and creative combinations. As with other forms of art, a strong sense of space, texture, color, purpose and proportion are essential. No less important is a complete understanding of climate, soil and other environmental factors that determine which plants, trees, shrubs, hard materials and design features are best suited to a particular landscape. The professionals at Innovative Outdoor Services have the expertise needed to maximize the beauty and value of your residential or commercial property.
For landscape projects of any size we are the resource for all the talent and tools required. We manage and coordinate all aspects of development to guarantee better communication, cost savings, swifter completion and total satisfaction.
In addition to unending ideas, we have references and digital images of our work. We would love to share them with you, just ask. We want you to feel confident when choosing to partner with us.
We offer distinctive advantages by delivering real value from concept to ongoing care. Receiving the greatest visual impact and enjoyment from your landscape investment is our number one priority. Contact us for a no-obligation consultation and site evaluation.
Computer Aided Design and Computer Imaging Services
Planting Plans
Hardscape Designs
Perspectives
Lighting Design
Color Renderings
Wise Water Irrigation
Sustainable Design and Development
Rain and Storm Water Harvesting Design
Project and Construction Management
Project Walkthroughs and Inspections
Maintenance Specifications