AquaTects
"Hire the Best"
Can anyone install your pond and water feature? Are they qualified? AquaTect's has the talent, expertise and knowledge to create the highest quality waterscape in today's market. Our commitment to absolute quality, education and service is what makes us your waterscape authority. AquaTect's looks forward to enhancing your lifestyle. We will conveniently meet with you at your residence or business for a free onsite consultation.
A pond requires only minutes of upkeep each week and creates hours of enjoyment and relaxation. Would you love the chance to escape? Call us now for our FREE DVD that shows you what others have done with their "paradises." You will be pleasantly amazed by the possibilities! Open your eyes to experience the beauty of a waterfall, transporting you to a soothing, tranquil setting that just happens to be your own backyard.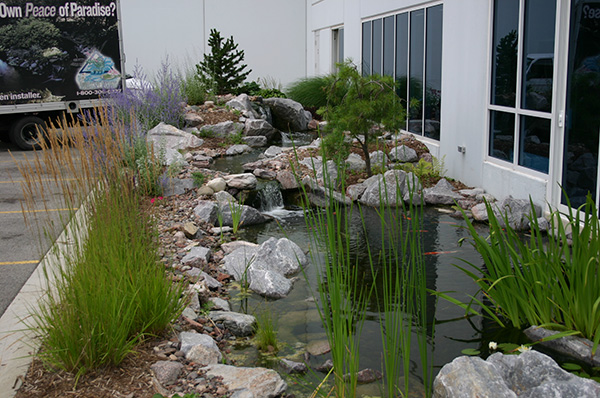 The "Create A Paradise" DVD allows you to experience for yourself the joys of owning a water garden. With example after beautiful example, designing and positioning a water feature for your property will no longer be a mystery. Inquire about a DVD and start dreaming!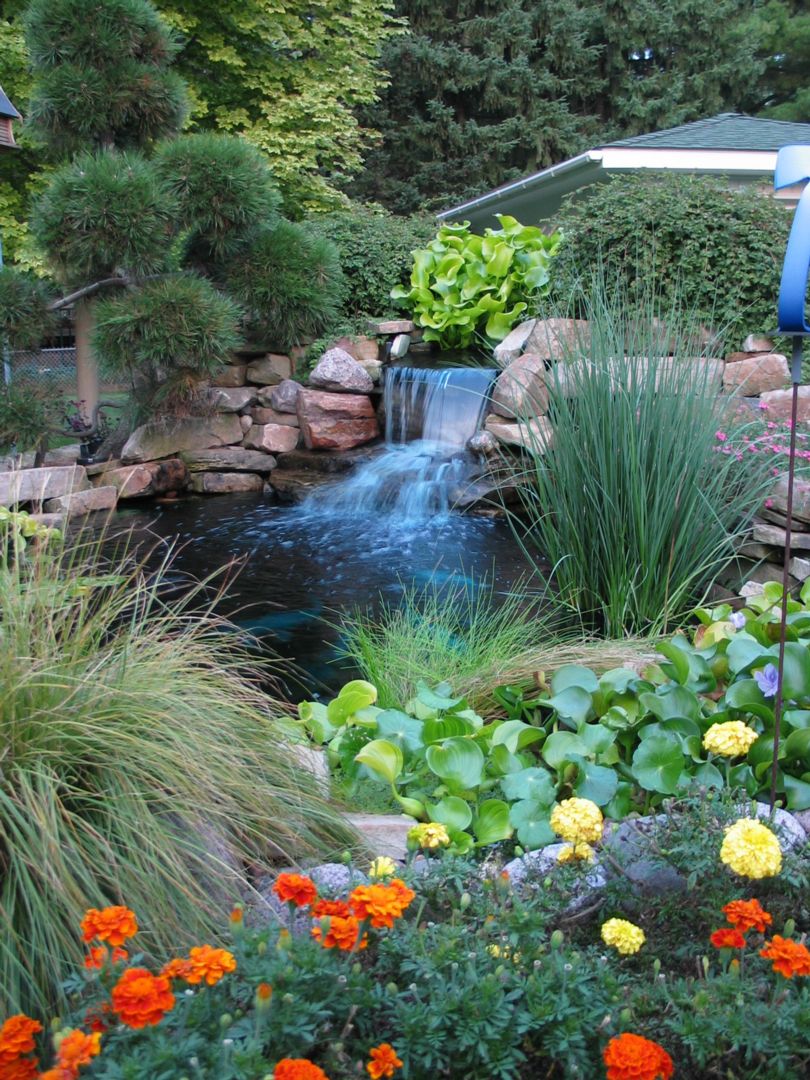 We can make it happen!
NO CHEMICALS
NO TEST KITS
LESS MAINTENANCE
INCREASE YOUR PROPERTY VALUE
Let us show you how to bring a little piece of paradise to you and your family. A water garden is not only peaceful and relaxing, but eliminates yard maintenance by replacing that time-consuming lawn.
AquaTects Services
Water Feature Design and Installation
Ponds and Water Gardens
Water Falls and Pondless Waterfalls
Water Fountains and Fountainscapes
Rainwater Harvesting
Aquatic Plants and Water Treatments
Water Feature Maintenance
Wetland Design and Filtration
Shoreline Restoration and Development